Did you know? May is a time to celebrate the special contributions of Asian and Pacific Americans to the rich tapestry of American society, Methodism, and our own church. As May draws to a close, we honor our brothers and sisters from all across the Asia-Pacific region whether they are recent transplants or have been here for generations. We are thankful for all the journeys that have brought us together in faith, love, and community.
UM News published a terrific piece "Celebrating Asian/Pacific Heritage Month" by Rev. Grace S. Pak. Rev. Pak is the director of cross-racial and cross-cultural leadership at the United Methodist Commission on Religion and Race. She talks about the origin of this special month, her own experiences as a Korean-American pastor, and the importance of ensuring that "we are all in this together" includes all people regardless of race, ethnicity, social, or economic status because it is the Christian thing to do.
This is an important message any year, but all the more so this one given that harassment and attacks against Asian Americans during this global pandemic. According to a recent poll, 32 percent of all Americans and 60 percent of Asian Americans had witnessed people blaming or harassing Asians for the COVID-19 pandemic.
As Christians, let us stand up in solidarity against such hateful words and deeds. Rev. Pak reminds us in her piece of Paul's words in Colossians 3:11-12, "Here there is no Gentile or Jew, circumcised or uncircumcised, barbarian, Scythian, slave or free, but Christ is all, and is in all. Therefore, as God's chosen people, holy and dearly loved, clothe yourselves with compassion, kindness, humility, gentleness and patience."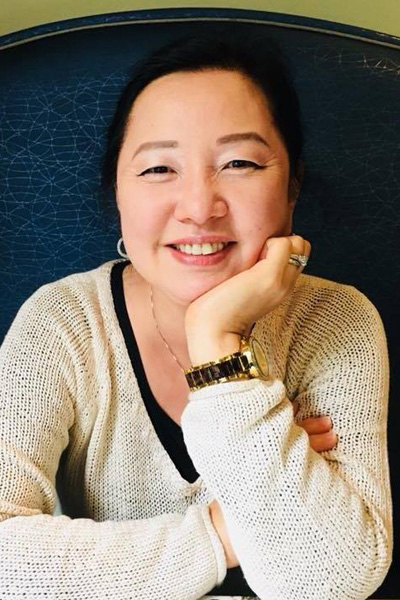 (Photo courtesy of Grace Pak by way of UM News)
See also:
Rev. John Oda's "Asian/Pacific American Heritage Month during Pandemic." Rev. Oda is a third-generation Japanese American pastor and ordained elder in the California-Nevada Conference.